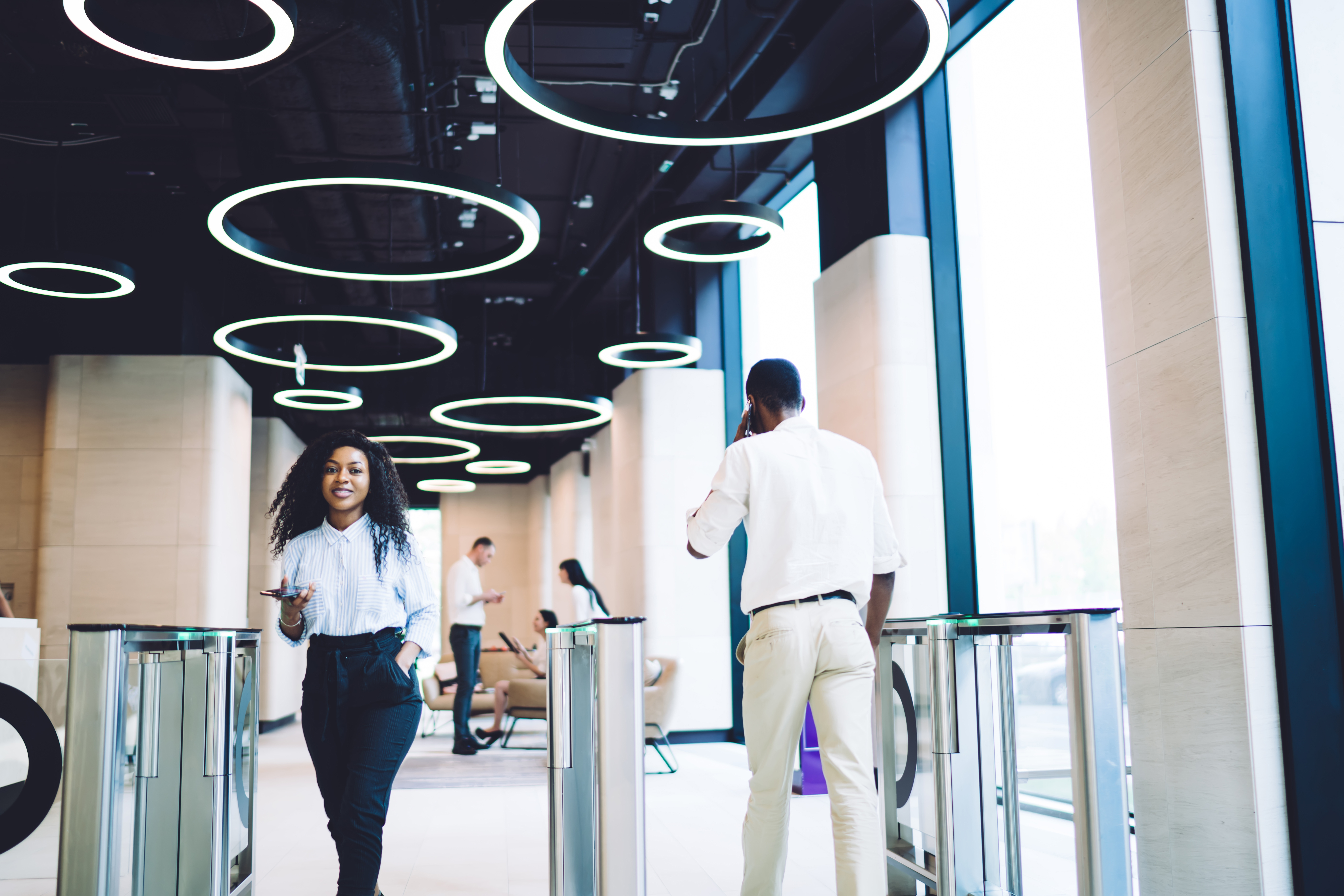 Workplace Principle 1: Right-sizing
In order to right-size the office – to plan and dimension it correctly – a workplace strategist needs to know how many people the office should be planned for. For more information about right-sizing, read this article first. Once you've done that you can come back to this article, where we'll discuss how to measure employee attendance at the office and use this information to plan and design the space.
How to measure attendance
Measuring attendance is all about finding out how much space is needed at the office. One way to effectively gather this data is by installing an entry system that registers who enters the office and when.
This can easily be managed by someone with good experience with Excel or similar programs. The number of entries will then be compared to the number of employees working during that period who use the office as their primary workplace.
Another way is to calculate connections to the office WiFi or docking stations. Either way, it's important to collect data over an extended period of time to understand how attendance varies. A period of three months is usually a good time span.
It isn't uncommon for attendance to vary greatly between weekdays. It might be 60% on average over the course of the entire period, but if you look closely at the variation between weekdays you might see that attendance can change from 80% on Mondays to 50% on Fridays. If you only plan for the average, the office won't have enough desks at the start of the week.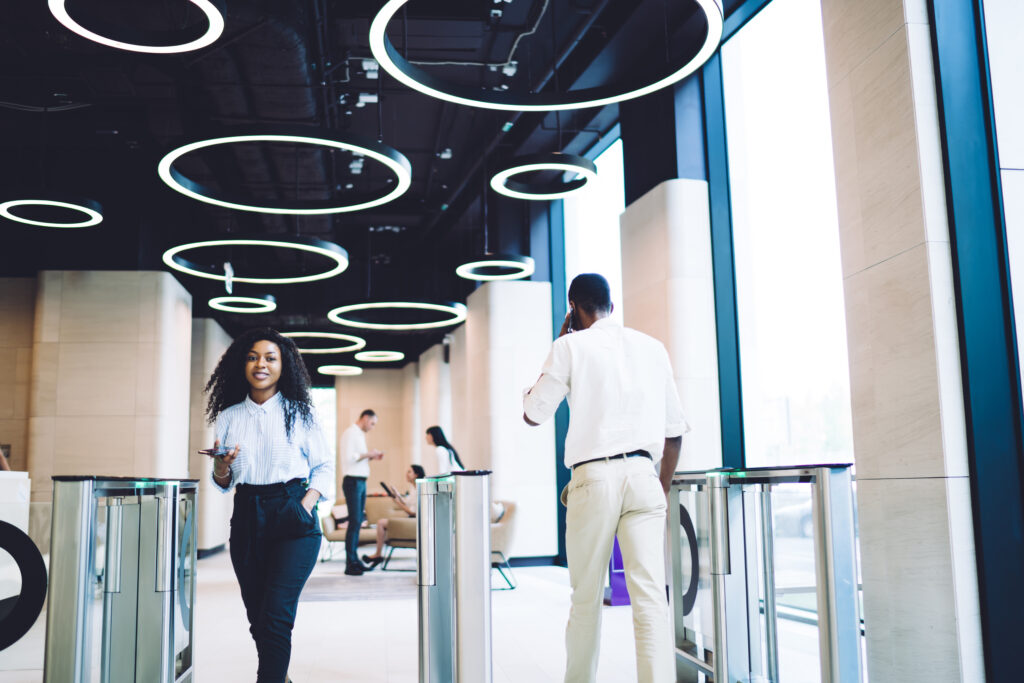 Planning for the future
Attendance measurement needs to be adjusted based on how you expect attendance to change after the transformation. Employees who come into the office currently will most likely continue to do so after the transformation, unless their reasons for doing so change.
These reasons could be personal, social, or related to work and leadership. If these reasons don't change, there is no reason to think attendance will either.
But attendance might be expected to decrease or increase depending on the workplace strategy in relation to remote working. If you manage to create a workplace that is more attractive than the current situation, this can make more people want to work from the office.
Maybe the new office offers better conditions for completing their tasks than before. You might not need to leave the office in order to focus. But in conjunction with changes to the way of working, it isn't unusual for organisations to create incentives for, or just be more allowing of, working from places other than the office.
For example: you might create more defined guidelines around remote working, actively encourage remote working, and create good structures for doing so. In these scenarios, there is good reason to believe that attendance at the office will decrease.
Different groups of people can also have different work-from-home conditions. Parents with young children and small homes might have poorer conditions for working from home than others with larger homes or those who live alone.
On the other hand, people who live alone might want to go into the office more for social reasons. New starters may also want to go into the office more frequently to get to know their new colleagues and get involved in company culture. Needs can vary greatly and an inclusive workplace must be open to the possibility that not everyone has the same conditions.
The next step
This article has touched on how to measure attendance at the office, but hasn't considered where employees spend their day once they're there. That's where positioning comes in. You can read more on that here.
This article is based on the five principles for the development of a workplace strategy that we at WeOffice use to create bespoke workplace strategies. You can read more about them here.
References are taken from the book Workplace Strategy for the Flexible Office by Aram Seddigh. For more information on the book and workplace strategy in general, click here. 
References
Seddigh, A. 2022. Arbetsplatsstrategi för det flexibla kontoret : metoder, verktyg och case med fokus på hybrid och aktivitetsbaserat arbetssätt, Stockholm, Blue Publishing.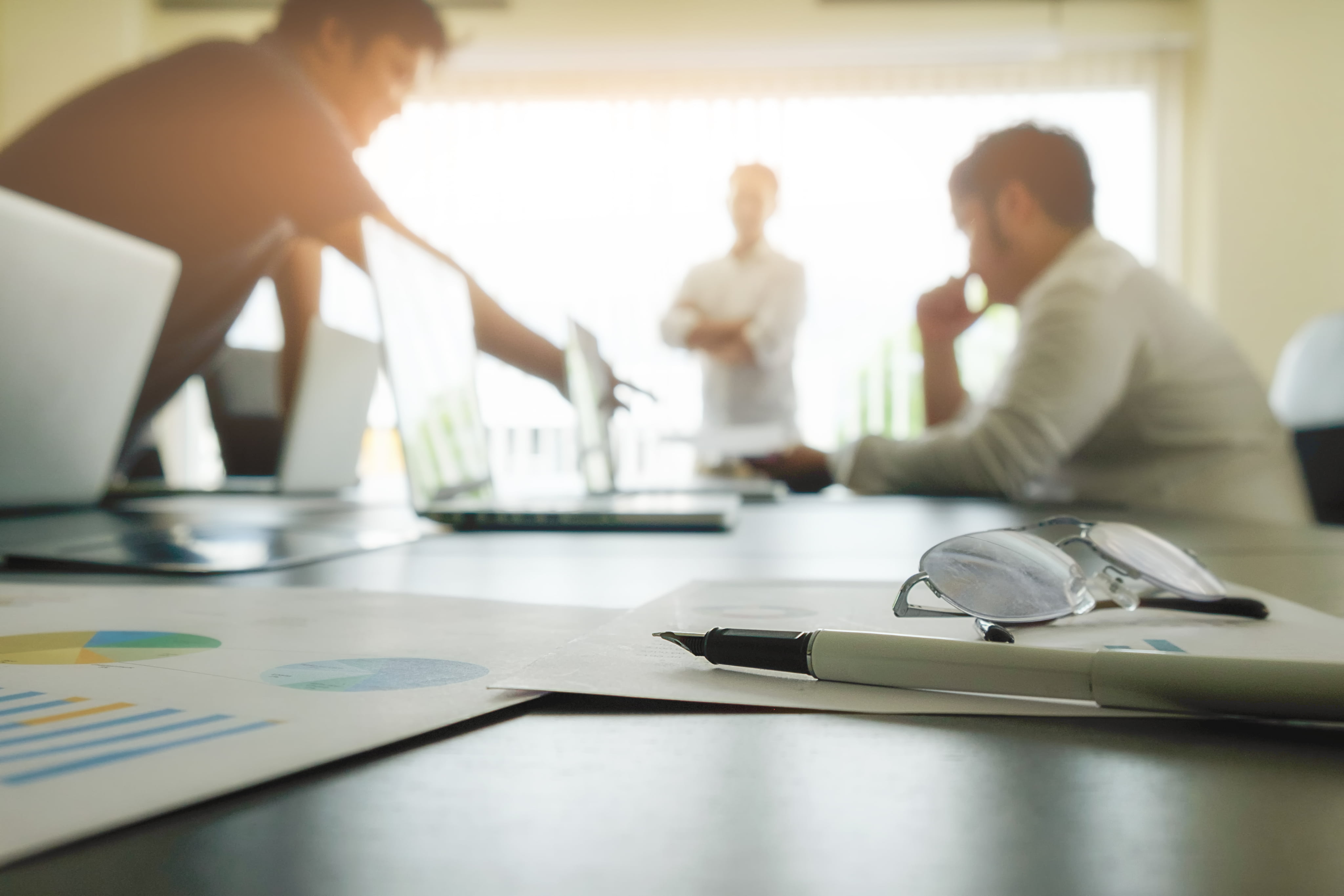 Contact Us
Leave a Request and we'll contact you shortly
Always be updated
Keep yourself updated by receiving our newsletter

Connect with us