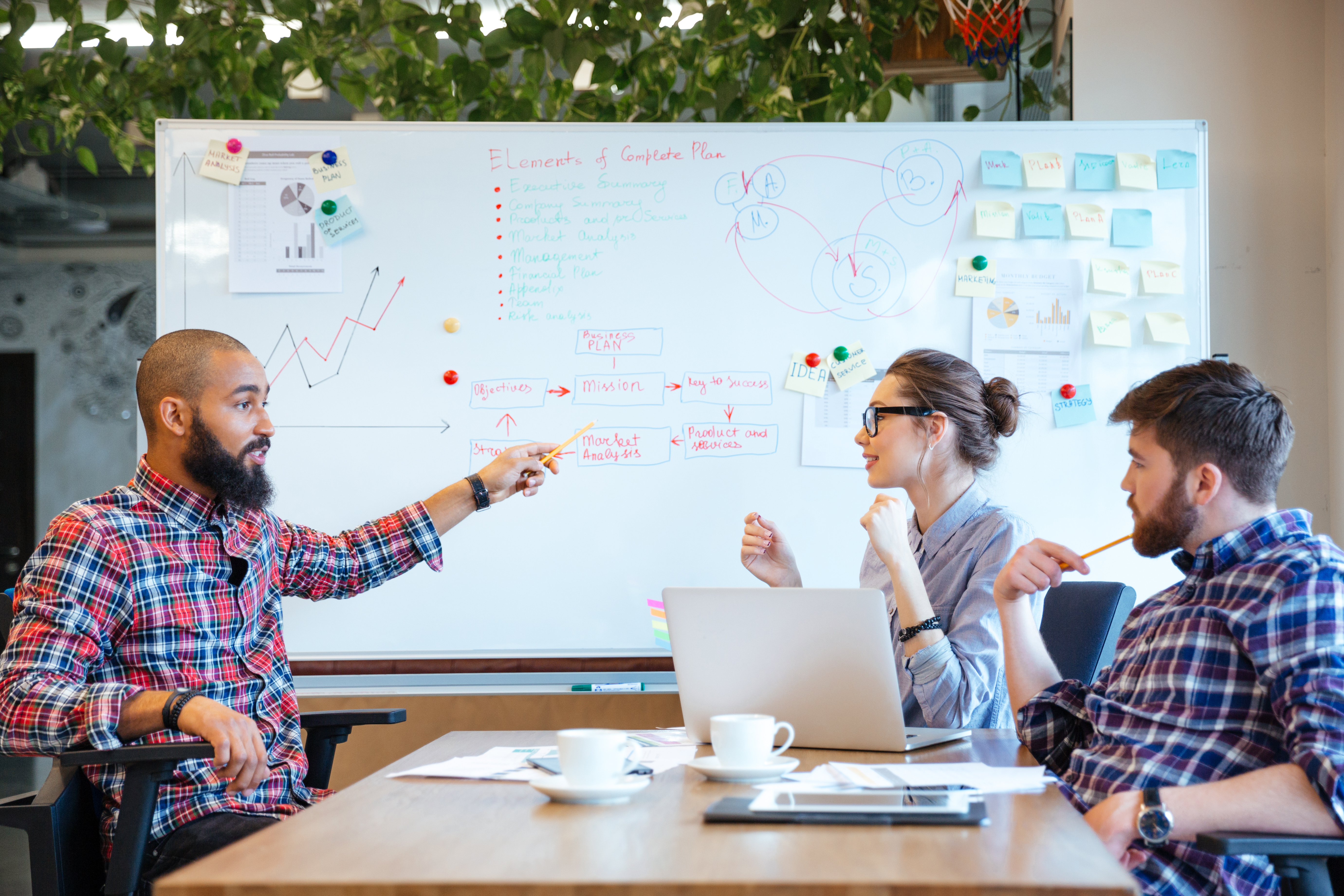 Workplace Principle 3: Facilitate Collaboration
Creating a zone where teams can link up, plan their day, work together, or simply chat is a great way to foster a collaborative culture at the workplace.
That's what home bases are all about – and why they fall under Facilitate Collaboration, one of the five principles in the development of a workplace strategy. But what is a home base and what role does it serve?
What is a home base?
Home bases can offer a natural way to facilitate contact between groups who have or ought to have more interactions when they're at the office.
It is a space at the office that a unit or group can use as a starting point. This can be a space where co-workers have lockers, an information point, or an area that contains different types of workspaces.
A meeting point
For groups where co-workers are distributed broadly across the organisation, or where the work is primarily carried out individually without a great need for collaboration with a specific group, a home base in the form of lockers or an information point can work well. Co-workers can meet by their lockers at the start of the day, chat about the support they need, and exchange information, to then move to the spaces they wish to work from.
Sometimes this type of home base is chosen even if there is a significant need for collaboration within a department or group. This might be because the office has a layout that prevents the necessary amount of desks from being placed near each other.
In these situations, you will to a greater extent need to create routines and utilise technical tools to compensate for the interaction that would otherwise happen naturally in the designated home base. In this application of home bases, it is important to have diverse desk environments so that people with different needs can have access to different zones. (For more information on how home zones can be divided, click here).
A variety of workspaces
A home base can also consist of an area with different types of workspaces. This type of solution is suitable when you want to allow conversations to be overheard and facilitate spontaneous interactions between certain groups. Bases in these spaces tend to consist of desks with whiteboards, digital screens and different types of work stations adjacent to them.
The motivation behind this type of home base doesn't need to be for co-workers to constantly work from there. A flexible way of working gives all employees the opportunity to sit with other groups as needed, as well as separate themselves from others when needed, like if a task requires confidentiality or privacy.
But by agreeing to make employees available to each other when they are at the home base, you can maintain relevant intra-group communication, interaction, and over-hearing even with a flexible way of working.
Size of the home base
It is important to keep in mind the number of people intended for one home base. If you divide the organisation into smaller groups and create a home base for each group, there is a greater risk of some employees not finding a free desk in their home base while other bases have desks left over. But if you combine several groups and create a larger home base, it will be more equipped to handle variations, as there is a larger common buffer.
When several groups share the same home base, one group's increased presence can compensate for another group's lesser one.
For example, let's say Group A works from Home Base A, and Group B works from Home Base B. On a day when Group A has lots of people working from the office, there might not be enough space for them in their home base. Meanwhile, Group B may have lots of people working from home that day, meaning they have lots of available space.
In this scenario, the organisation would benefit from these groups sharing a larger home base, rather than each group having its own smaller one. A larger shared buffer also facilitates collaboration as individuals who need to work close together will be more likely to find available neighbouring spots.
At the same time, a home base shouldn't be so large as to not be able to get an overview of the whole base when standing next to it. When you visit a home base you should easily be able to see who is there – this type of layout makes things easier not only for the person working there, but also for the person who wants to meet with a colleague.
Who should share a home base?
One aspect that makes it easier for different groups to share a home base is for their activity profiles to resemble each other – in other words, that they work on the same types of activities to roughly the same extent. Otherwise, the proximity to each other might be unwanted and could actually lead to greater distance.
Further reading
To learn more about how to shape workplaces based on employees' activity profiles, go here. Click here for more information about the five principles and the Workplace Adequacy™ Framework.
This article is based on the book, Workplace Strategy for the Flexible Office by Aram Seddigh. For more information on the book and workplace strategy in general, click here.
References
Seddigh, A. 2022. Arbetsplatsstrategi för det flexibla kontoret : metoder, verktyg och case med fokus på hybrid och aktivitetsbaserat arbetssätt, Stockholm, Blue Publishing.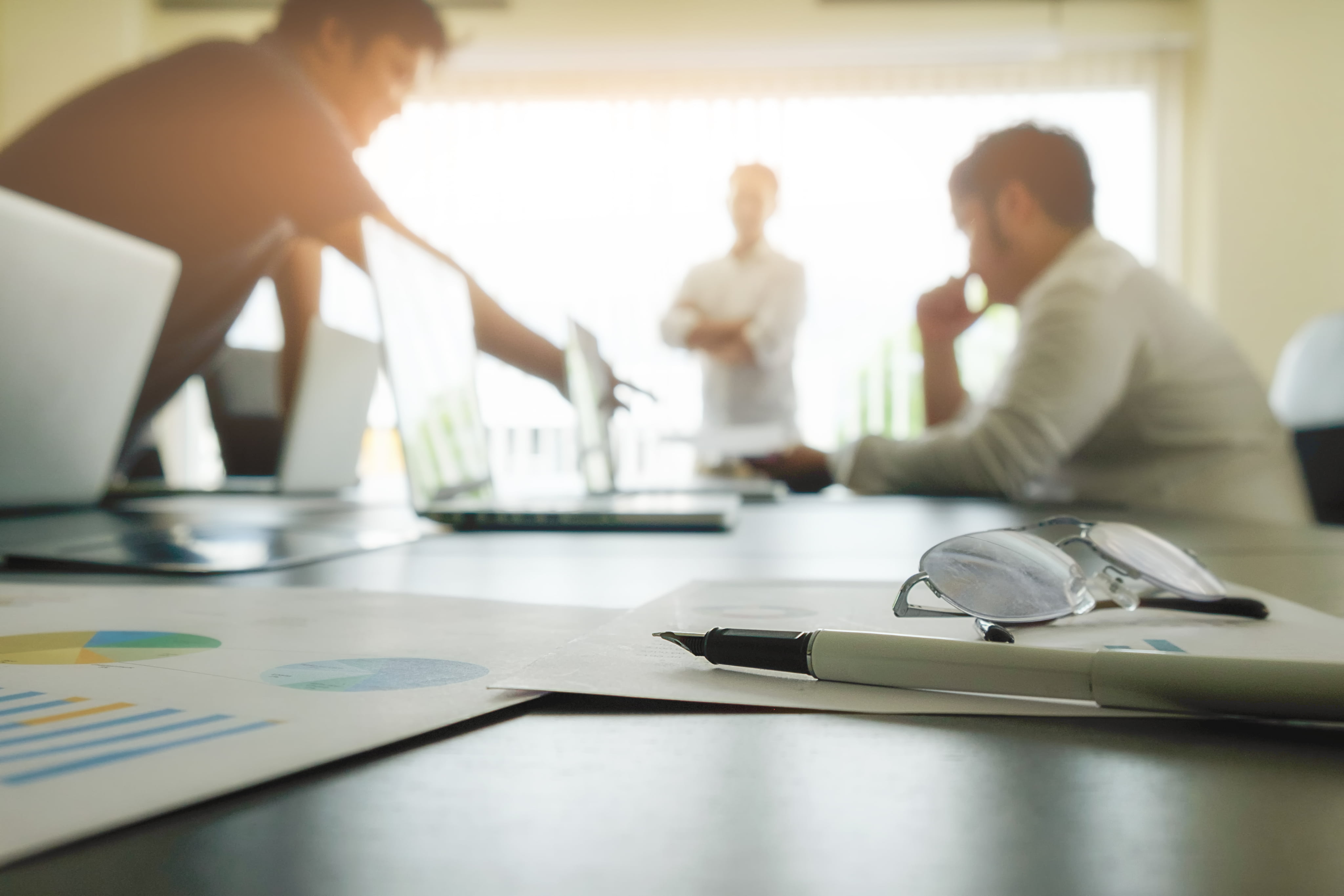 Contact Us
Leave a Request and we'll contact you shortly
Always be updated
Keep yourself updated by receiving our newsletter
WeOffice Youtube

Connect with us