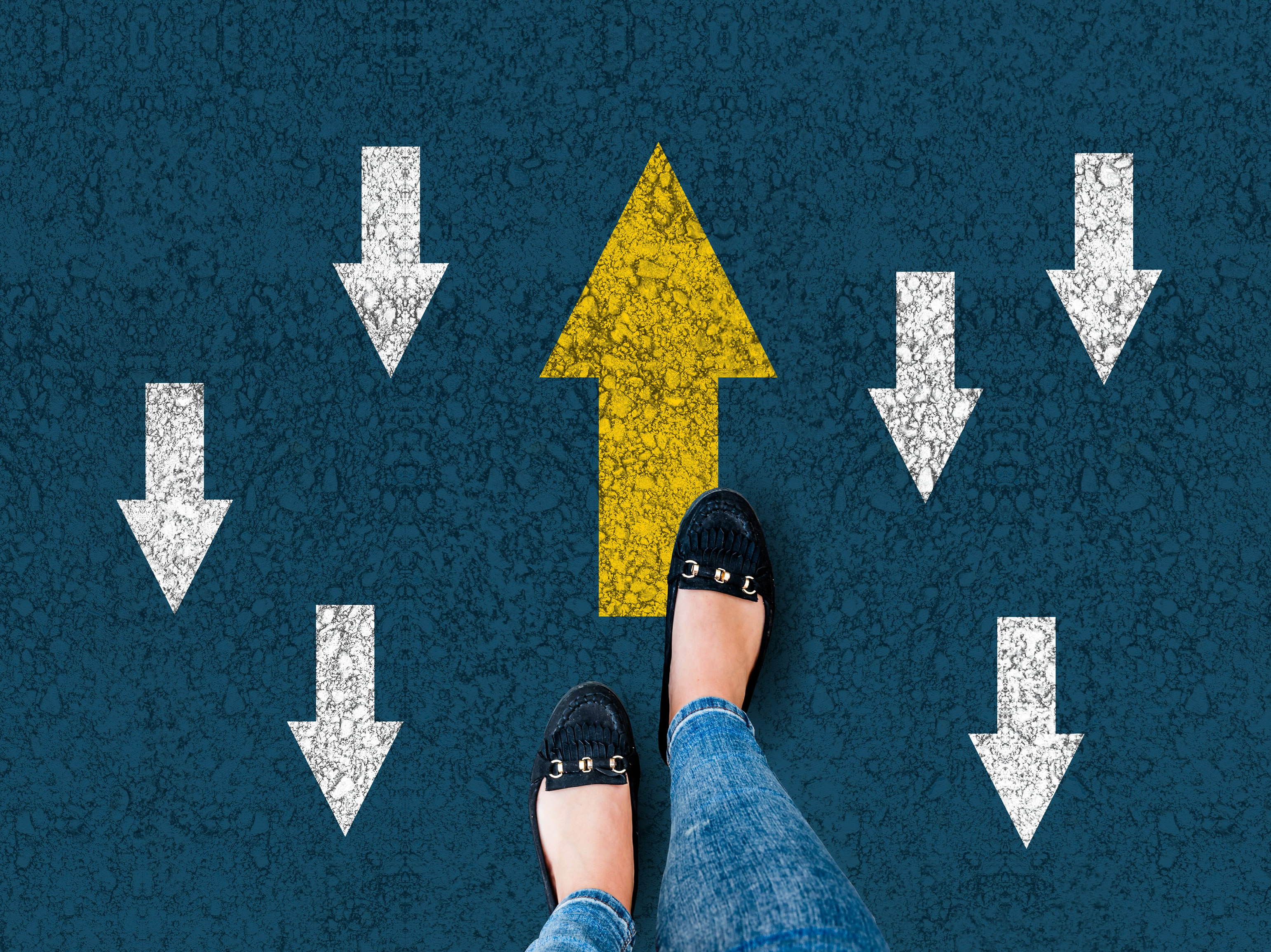 Workplace Principle 4: Increase Adaptability
Increasing adaptability at the workplace is all about making it easy for employees to make the right decisions regarding their tasks. That could look like moving to a quiet zone if they need to focus, or going to a collaboration room if their group spontaneously needs to work together.
Nudge theory refers to creating a choice architecture that encourages good decision-making. In his book, Workplace Strategy for the Flexible Office, Aram Seddigh goes through several general 'nudges' that make it easy for employees' to make good decisions at work. In this article, we'll list a few. 
Create a feeling of closeness
Sometimes it isn't feasible to place meeting rooms and work rooms in the spaces you want them. Space might be limited. In these cases, it's important to create a feeling of mental proximity to these spaces.
You could use signs to indicate the direction and number of steps to a creative room, collaboration room, or work room. The signs will also act as a reminder to employees that they don't always have to work from the same place. This helps increase their adaptability to their environment.
Vary the furniture
Another way to enable good decisions is to vary the furniture placement based on zones (more on those here).
In quiet zones, furniture can be placed farther apart and there can be more possibilities for screening a desk off to create a feeling of privacy. In spaces where you want employees to integrate, the furniture can be placed closer together with less privacy in order to encourage interaction.
Make it easy to report errors
In a flexible office, when no one has claim to a space, the process of reporting errors needs to be simplified. One easy way to do this is to place a QR code at each work station. These codes can link to an email address and can be programmed to match up with the spot they're found at. That way, a person can just scan the QR code and report what isn't as it should be. It can be a screen that isn't functioning, a broken chair, or that the station is dirty.
The inbox can be handled by someone who receives all of the reports – regardless of their concern – and who can forward each report to its relevant section – IT, cleaning, or custodianship – to correct the issue.
More tips
As mentioned, these are just a few 'nudges' that can be implemented in an office to boost employee adaptability to the space and increase positive behaviour.
This article is based on the five principles for the development of a workplace strategy that we at WeOffice use to create bespoke workplace strategies. You can read more about them here.
References are taken from the book Workplace Strategy for the Flexible Office by Aram Seddigh. For more information on the book and workplace strategy in general, click here.
References
Seddigh, A. 2022. Arbetsplatsstrategi för det flexibla kontoret : metoder, verktyg och case med fokus på hybrid och aktivitetsbaserat arbetssätt, Stockholm, Blue Publishing.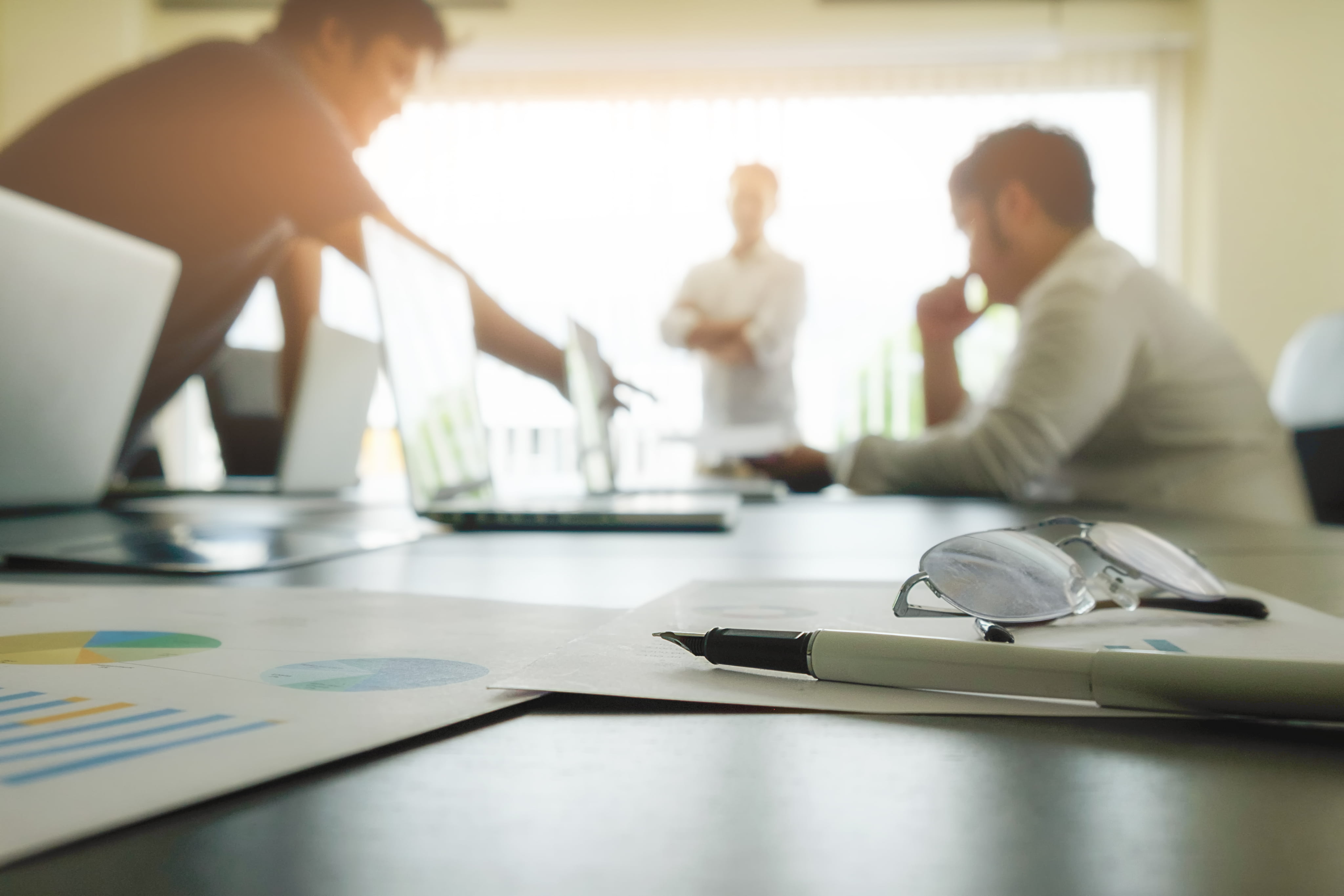 Contact Us
Leave a Request and we'll contact you shortly
Always be updated
Keep yourself updated by receiving our newsletter
WeOffice Youtube

Connect with us